ARTHUR LYNN ANDREWS
(1871-1945) for whom Andrews Outdoor Theatre (formerly Amphitheater) is named was one of the early builders of the University of Hawai'i. He was born In McLean, New York and received a M.A. and his doctorate from Cornell University. He was one of an influential Cornell group of academics recruited for Hawai'i. When he arrived in the islands in 1910 as an English professor, classes were held in a remodeled residence in the backyard of a high school; the entire student enrollment was 17.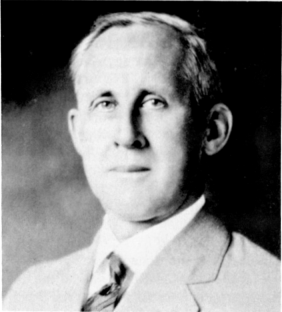 University photo by Masao Miyamoto
When the college became a university, Andrews became dean of faculties and stayed in that position until his retirement in 1936. Andrews was active in all aspects of university life. In 1913 he produced the University's first play, "The Revolving Wedge". He organized the first campus newspaper and the first annual, sang in the glee club, and played third base on the baseball team. He did not play football but is said to have introduced the famous Statue of Liberty feint play to island teams.
____________
* Building a Rainbow (Hui o Students, 1983)
* Honolulu Star Bulletin. May 17, 1945.