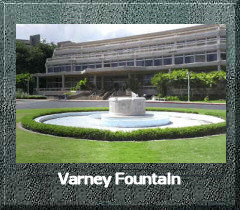 ADA SUSAN VARNEY
( -1930), for whom Varney Circle is named, was a popular teacher in the Territorial Normal and Training School, which merged with the Teachers College of the University of Hawai'i in 1931. Varney was a graduate of the Teachers College at Columbia University. She began her teaching career in 1911 as a supervisor in the training school and later as a history teacher in the Normal School. She was chair of the school's publication
Cadet
.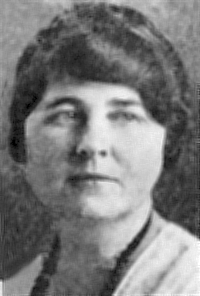 Photo from Cadet
Varney Fountain at the center of the circle is the work of Cornelia McIntyre Foley and Henry H. Remple and was constructed 1932. "One of the first such architectural objects in Honolulu to use the tiki motif". [Wilson, p. 15]
____________
* Cadet (Territorial Normal and Training School, 1931
* Willard Wilson. The Campus of Light (An informal look at the University of Hawaii Campus) Typescript, 1964.